LOUISA PATERSON
TRAIN LIKE A BALLERINA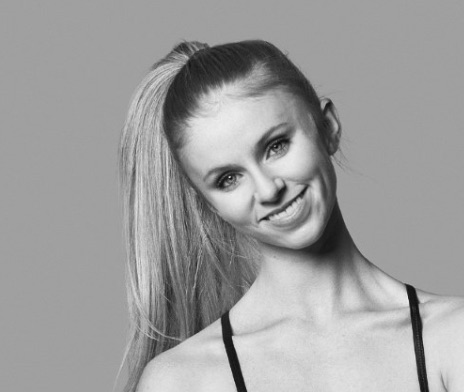 Louisa Paterson
Born in Sydney, Louisa began her training at Tanya Pearson Academy. At 15 she moved to Munich to further her studies at the Heniz Bosl Stiftung followed by John Cranko School in Stuttgart. Out of school she joined Magdeburg Ballet Company as a soloist where she danced leading contemporary and ballet roles. At 20 she was offered a Principal position in the prestigious Friedrichstadt Palast in Berlin where she danced in over 480 shows a year with Principal status and had multiple lead roles created on her by choreographers such as Itzik Galili. 
After suffering from a large amount of painful injuries with no help in the dance field, Louisa decided to take matters into her own hands and educate herself. She began studying through distance education Science & Biology and Nutrition alongside being a professional Ballerina.  She decided being an educator was where her heart truly lied  and at the height of her career at 25 decided to retire to persue building a company to help others. 
She continued her studies with the American Institute of Sport ,where she received her Masters in Personal Training. Which includes Level 2, Level 3 and Level 4 PT Diploma awards, ACSM endorsed Master Coach and ILM endorsed Business Training. 
Her love and incredible passion for changing womens lives for the better shines through in absolutely everything she does. She is determined to take the TLB method global to change the world through health, fitness and proper education, one woman at a time. 
SIGN UP TO OUR NEWSLETTER
Stay up to date with the latest Tanya Pearson Academy, news, events and offers