ELLA ORME
FULL TIME STUDENT
"I love Tanya Pearson Academy because I have met lots of new friends and the teachers are nice. I also like watching the older girls and boys who are amazing and inspiring."
Ella Orme Part Time & Junior Transition Student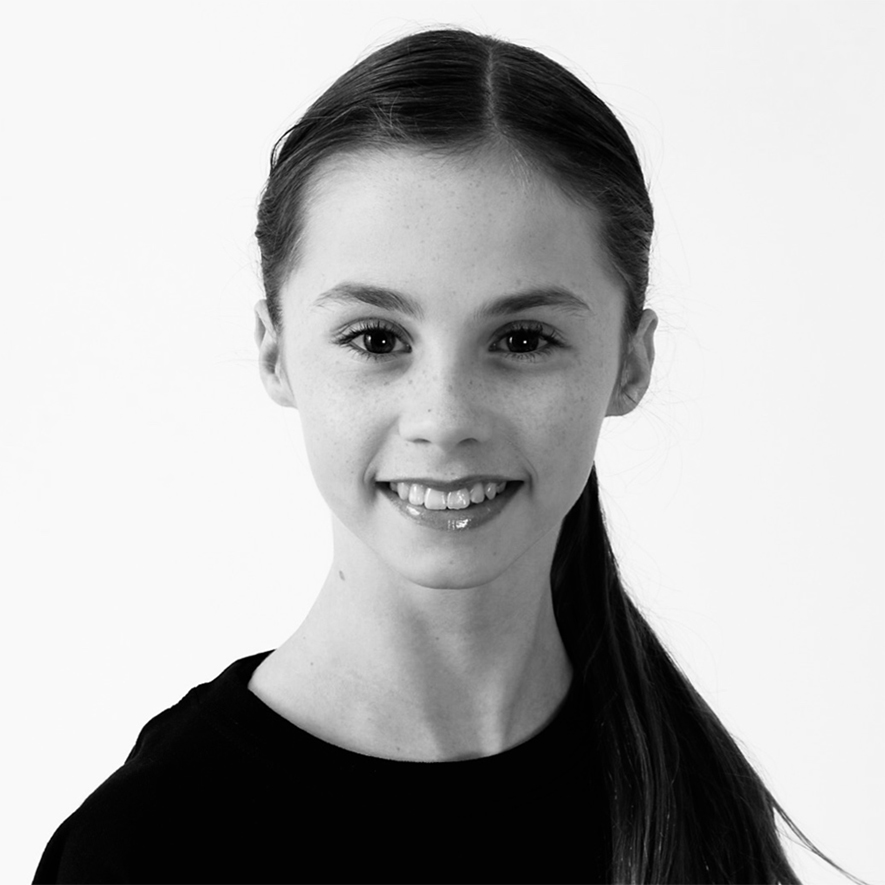 ELLA ORME
My name is Ella and I live in Berry on the South Coast of NSW, it's a small country town. I started ballet when I was 2 years old and I'm now 12 and I love it even more than ever. I also enjoy contemporary and lyrical and I have also tried Jazz but classical ballet is my favourite genre.
I have been at Tanya Pearson for two years now and I used to travel up every week, on Fridays to attend the Junior Transition Program, Intermediate Foundation, PBT and Open class. I travel back to Berry every Saturday; it's a long trip but it's definitely worth it! At the end of last year my local teacher suggested I come to the Tanya Pearson Summer School and I loved it! I made new friends, learnt lots and really liked the teaching so I decided I wanted to keep coming.  Mid way through 2019 I moved to Sydney to join the Full Time Cygnet Program. 
Throughout my dancing so far I have performed in many local South Coast eisteddfods with solos and in groups in contemporary classical and lyrical styles. This year I applied to be an ambassador for a dancewear store and now represent the store in their advertising. This year I achieved a scholarship at The Illawarra Grammar school in Performing Arts for dance. Last year I auditioned for The Australian Ballet School Interstate Training Program and was accepted as a level 2 student which made me very happy! Every now and then I travel down to participate in classes in Melbourne which I love.
Every year for the last 5 years I have completed my RAD exams, achieving distinctions at all levels. Hopefully I can achieve a distinction this year too, that's my aim! I love Tanya Pearson because I have met lots of new friends and the teachers are nice. I also like watching the older girls and boys who are amazing and inspiring.
My goal is to one day join a company like The Australian Ballet Company. My biggest inspiration is Darcey Bussell.
SIGN UP TO OUR NEWSLETTER
Stay up to date with the latest Tanya Pearson Academy, news, events and offers