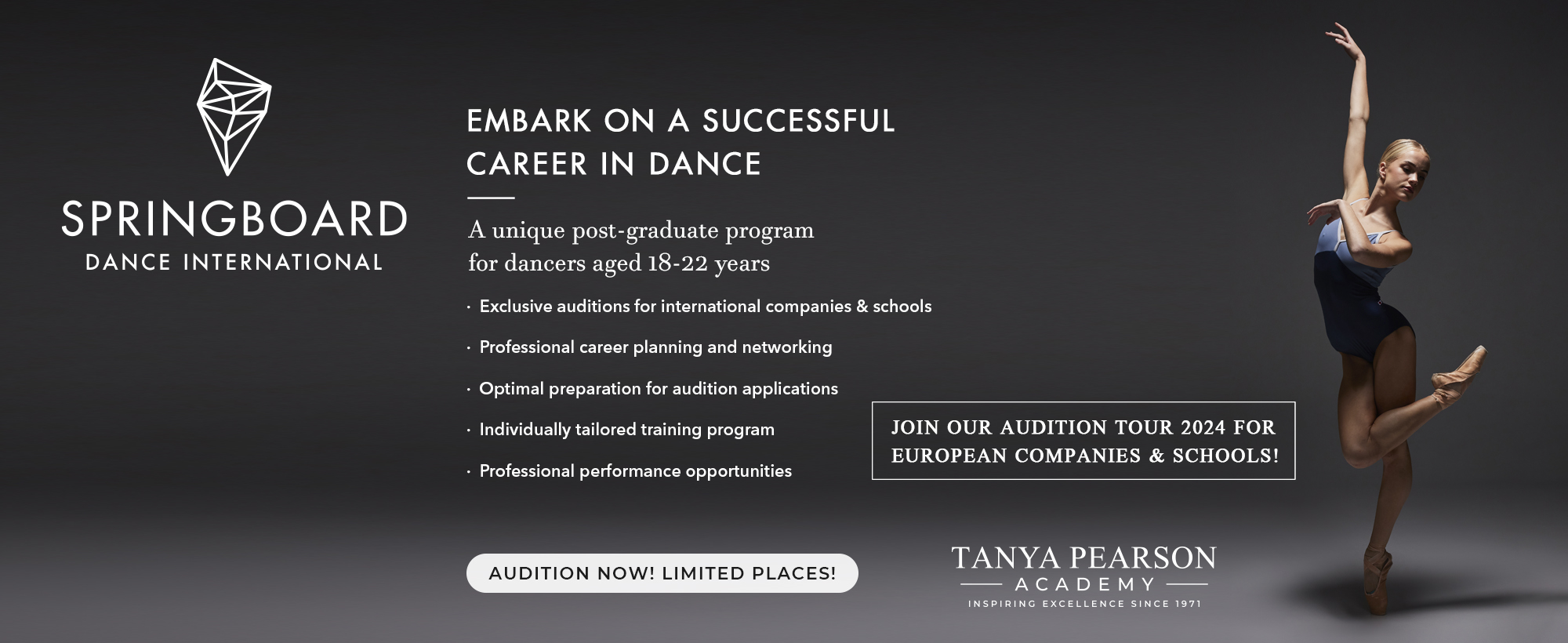 SPRINGBOARD DANCE™ INTERNATIONAL
An exclusive post-graduate program designed to optimally prepare and guide pre-professional & professional dancer to successfully audition for professional dance companies and youth companies.
The Post-Graduate Program is designed for students 18 years and over, having already completed their full-time training.
This new program is individually tailored for each student with the focus to optimally prepare them for national and international auditions.
Post-Graduate students are provided with tailored private audition tours, complimentary photoshoots and video applications, professional career guidance and professional networking with company schools, youth companies and companies and professional performance opportunities.