FULL TIME ACADEMY OVERVIEW


The TPA Full-Time Academy provides world-class training and education for aspiring young artists and is designed to optimally prepare and guide talented students wishing to pursue a professional career in ballet and contemporary ballet companies.
Founded 50 years ago by Tanya Pearson OAM, the Academy provides one of Australia's most successful and respected full-time programs with a large and impressive faculty of nationally and internationally renowned teachers and choreographers.
The TPA Full-Time Program has been created to enable graduates to emerge as complete dancers who are ready to work and succeed on the world stage.
The program optimally prepares talented students for an international career in professional ballet and contemporary ballet companies.
Dancers will achieve a strong adaptable technique; develop their own individual artistry and will be guided to achieve the psychological and emotional readiness needed to enter the professional dance world.
Students will be individually prepared for assessments, RAD & Cecchetti exams; professional school and company auditions; scholarships; national competitions and international competitions such as:
• Prix de Lausanne (Switzerland)
• Alana Haines (New Zealand)
• YAGP (USA)
• Sydney Eisteddfod (Australia)
• The Margot Fonteyn International Ballet Competition (RAD)
The focus of our program is always on the individual. The needs of each student are recognised to nurture individual talent and potential. Regular opportunities to discuss and set long and short-term goals will be an integral facet of the program.
The Full Time Program is carefully modelled on international standards and based on the principles of providing the highest quality of classical ballet and contemporary training in addition to providing students with exceptional performance and networking opportunities throughout the year.
With our exclusive connections to national and international companies and schools we have a unique opportunity to optimally navigate our dancers through the audition process and create for each individual student the best possible outcome, to fully support them in achieving an optimal career placement in Australia and overseas.
Many of the Academy's students have gained success in world competitions such as the Prix de Lausanne, Genee International Ballet Competition and Youth America Grand Prix. The Academy has produced numerous Genee Gold Medalists, YAGP Winners and Finalists, Alana Haines Awards NZ Winners, and Sydney Eisteddfod Senior Ballet Scholarship Winners.
Students of the Academy are regularly offered places and scholarships at the following international selective schools: The Royal Ballet School UK, John Cranko School Stuttgart, Hamburg Ballet School, Houston Ballet School, San Francisco Ballet School, English National Ballet School, Royal Conservatoire Den Haag, and Palucca Schule Dresden to highlight a few. The Academy also provides Pre-Professional training for students wishing to complete their training in Australia prior to joining a professional company.
The Full Time Program offers following courses and levels:
Elite Academic Full Time Program




(Individually tailored program and training hours – 1-3 full time days)

Full Time Level 1

Full Time Level 2

Full Time Level 3

Pre-Professional Level

Springboard Dance™ International – Post-Graduate Program
(Individually tailored program and training hours – 3-6 full time days)
CERTIFICATION AND ACCREDITATION
The Tanya Pearson Academy is a partner with the Australian Teachers of Dancing (ATOD).
In 2023/24, the following qualifications will be delivered in partnership with ATOD:
CUA51520 – Diploma of Professional Dance (Elite Performance) 
This vocational Diploma is equivalent to Year 12 completion and provides entry into higher education and University institutions throughout the country within the Arts and Business Development related programs.
Diploma Course Details
Training package:
Creative Arts and Culture Training Package
Qualification Code: CUA51520
Qualification Title: Diploma of Professional Dance (Elite Performance)
Course Length: 12-24month
Nationally accredited training delivered in partnership with ATOD – RTO 31624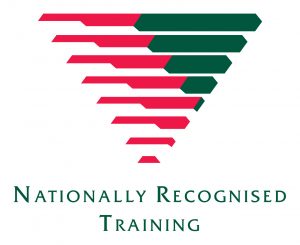 The TPA Full Time Program attracts students from across Australia and overseas. Open Auditions take place at the TPA studios twice a year, usually in the month of July till October. Auditions also take place in various states across Australia, as well as by DVD/video link or by private audition on occasion.
Interstate and International students have access to a large network of home-stay options close to the studios or within a short commute on public transport. The Academy is conveniently located on Sydney's Lower North Shore, well serviced by St Leonards train station (five-minute walk) and an excellent bus network.
Full Time students are exposed to a rich and comprehensive program that includes classical ballet, character, pas de deux, contemporary, pointe classes, male coaching, repertoire, pilates, limber/stretch, conditioning, yoga. TPA Full Time students have the opportunity to continue their RAD and Cecchetti examinations.
Full Time students are prepared for international competitions and TPA also facilitates introductions to International Directors and Guest Teachers. The Academy holds regular master classes and offers unique performance opportunities.
In addition to their technical training, students are provided with on-site education in dance history, anatomy, dance psychology, health, and nutrition. On-site academic tutoring is provided five days a week and students have access to on-site physiotherapists by appointment.
The Academy has strong affiliations and connections with leading ballet academies around the world and conducts regular overseas audition tours as well as facilitating and tailoring international auditions and intensives for its students.
The TPA offers students unique performance and audition opportunities throughout the year, such as performing for The Australian Ballet; being invited as a guest artist for youth companies and special events; International Competitions, Overseas Audition Tours.
Individually choreographed dances will be designed to maximise each student's strengths and inspire the growth of artistic expression. Our annual Gala's and full-length end of year production provide excellent opportunities for stage experience.
At TPA we teach our students how to succeed in a professional company environment. The dancers learn skills and techniques to absorb the style and language of the choreographer and embody their movements and be one step ahead of the other applicants. There is so much more to career preparation than just perfecting steps. Our program offers very specific training to work in a choreographic way and gain the skills to contribute to the choreographic process.
How to register for the Audition
If interested in registering for our 2023/24 Full Time Auditions please click below.
Please review our Full Time Q&A for further information about our program. If you still have questions regarding our full time programs please contact management@tanyapearsonacademy.com.au or call +61 (02) 9062 3241.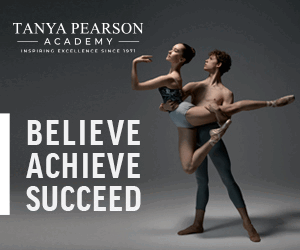 TO REGISTER FOR FULL TIME AUDITIONS