FULL TIME ACADEMY PROGRAMS
Full Time Level 1
A full time program specifically tailored to the younger student transitioning to full time training. The program has been carefully modelled to keep in consideration a young student's physical and emotional maturity and readiness for the demands of full time ballet. This five-day-a-week daytime program offers classical ballet, RAD syllabus, pointe, repertoire, contemporary, pilates, dance history, anatomy, dance psychology, health and nutrition and increased time for on-site academic studies. Students are not required to stay back late at the studio to undertake part time classes.
Full Time Level 2 & 3
A 2-3 year program (students approximately 15-17 years) providing comprehensive and holistic training and coaching in classical ballet (RAD, Cecchetti and Vaganova), contemporary, repertoire, pas de deux, character, pilates, academic studies, and body and mind conditioning.
Full Time Pre-Professional
The Pre-Professional Course is designed for students having already completed a minimum of two years of full time training and who may be nearing professional contract level. In addition to all the subjects listed below, Pre-Professional students are provided with increased performance opportunities, assistance with auditioning, professional career guidance and professional networking with company schools, youth companies and companies.
All full time students are formally assessed twice a year. In addition, students may sit for examinations in RAD and Cecchetti syllabi.
Main Subjects (Full Time Programs):
Practical Training
• Ballet (RAD, Cecchetti, Vaganova Syllabi)
• Open Ballet Classes
• Contemporary
• Ballet & Contemporary Variation
• Girls Pointe & Technique
• Boys Ballet Technique
• Pas de deux
• Virtuosity – Turns, Batterie and Ballon
• Character
• Improvisation
• Contemporary Partnering
• Company Repertoire
• Composition & Choreography
• Limber-Stretch-Pilates
• Fitness & Conditioning
Theory
• Anatomy
• Safe Dance & Injury Prevention
• Nutrition for dancers
• Performance Psychology
• Performance & Audition Coaching
• Private Coaching
• Career planning
• Dance history & Culture
All these subjects are delivered from Monday-Friday over four school terms per calendar year.
CERTIFICATION AND ACCREDITATION
The Tanya Pearson Academy is a partner with the Australian Teachers of Dancing (ATOD).
In 2022, the following qualifications will be delivered in partnership with ATOD:
CUA51520 – Diploma of Professional Dance (Elite Performance) 
This vocational Diploma is equivalent to Year 12 completion and provides entry into higher education and University institutions throughout the country within the Arts and Business Development related programs.
Students who are enrolled into our diploma program are required to attend additional weekly theory sessions on top of their regular full time training hours.
Diploma Course Details
Training package:
Creative Arts and Culture Training Package
Qualification Code: CUA51520
Qualification Title: Diploma of Professional Dance (Elite Performance)
Course Length: Start date: February 2022 – Finish date: December 2022
Pre-requisite: Full-Time Level 3 or Pre-Professional Level (limited numbers)
Nationally accredited training delivered in partnership with ATOD – RTO 31624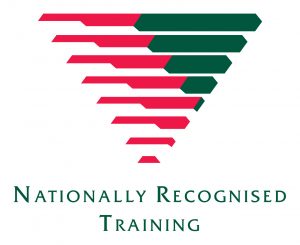 Contact Hours
Full Time and Pre-Professional Programs: 8.30-4.00pm Monday-Friday (does not include Academic tutoring hours). Plus 1.5 hours on Saturdays.
Prerequisites
Sufficient level of classical ballet training, facility and potential.
Auditions
Private Auditions can be arranged throughout the year.
All students who wish to audition for the TPA full Time Program 2022 are able to submit a video application. We are currently not holding open auditions due to the current travel restrictions.
TO REGISTER FOR FULL TIME AUDITIONS
"I feel inspired by the students and have a deep desire to pass on all I know to them so they can be their best every day and achieve their dreams."
Lucinda Dunn OAM Artistic Director
Lillian Easterbrook quote
"At TPA we are mentored by industry greats, Ms Dunn, Mr Radojevic, Mr Broeckx, Adam Blanch and many more. Each teacher shares different knowledge from different times, places and experiences. TPA is truly a professional dance institution that year after year produces some of the finest dancers from Australia who go onto to professional careers"
Lillian Easterbrook TPA Pre Professional Graduate 2019. Now at John Cranko School, Stuttgart
Olivia Betteridge Quote
"Tanya Pearson Academy allows dancers to have input from a multitude of esteemed teachers. The structured full-time training schedule allowed me to build a strong and secure 'base' technique. Perhaps the biggest attribute of TPA is the sheer amount of contacts, networks and connections. This gave me the stepping stone I needed to help find my place in the dance world "
Olivia Betteridge Now with The Hamburg Ballet Company
MORE QUESTIONS?
Please feel free to contact us to facilitate a personal discussion with you directly.
SIGN UP TO OUR NEWSLETTER
Stay up to date with the latest Tanya Pearson Academy, news, events and offers