HOLLY DOYLE
CONTEMPORARY TEACHER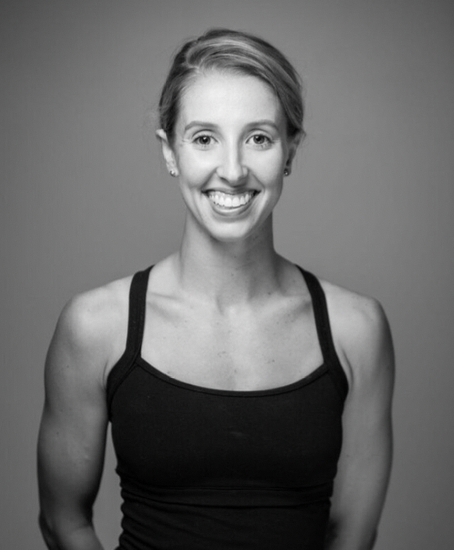 Holly Doyle
Holly comes from Sydney and has over 15 years dance experience, training under the direction of Joanne Williamson, Gilli O'Connell, Tibor Horvath, Matthew Shilling, Anton Bogdanovych, Matt Trent, Kristina Chan and various other tutors from the Australian dance community.
Holly studied dance at Newtown High School of the Performing Arts, where she received extensive contemporary and classical training for seven years under the direction of the NHSPA Dance Faculty. Completing her Higher School Certificate in 2011, Holly was awarded first in the state for Classical Ballet. At Newtown PA, she was also presented with the 'Dedication to Dance' award in 2011 in recognition of her consistent determination and focus.
Holly's choreographic achievements include being awarded 'Australian Dancer of the Year' at the Showcase National Dance Championships for her contemporary work This Bitter Earth. In 2012, Holly was invited to perform her choreography at the National High Schools Dance Festival in Philadelphia. Her work was awarded the highest merit award at this Festival. In 2018, Holly choreographed 'OUT, damned spot!' for Sydney Dance Company as a part of the 'New Breed' program at Carriageworks. Holly joined the Company as a full-time dancer in 2013 for De Novo and performed in Rafael Bonachela's Emergence and Alexander Ekman's (Cacti). She was also part of the collaboration with Kaldor Public Art Projects for the contemporary art exhibition 13 Rooms where Sydney Dance Company featured in Allora and Calzadilla's Revolving Door.
It is thanks to the generosity of a special group of Partners, and their support to Sydney dance company's A Year on The Wharf program, that Holly was able to continue to train, tour and perform with the Company beyond her initial three-month scholarship and has now completed 7 successful years with SDC. In that time Holly has toured extensively both nationally and international as a professional dancer. To name a few of the big moments, she has toured to Paris, Germany, Switzerland, Slovenia, Austria, Poland, China (Shaghai & Hong Kong), New York, Boston, South America and to all Australian states and territories. Holly has featured in Rafael Bonachela's 2 One Another (2013-2015), Project Rameau (2013), 2 in D Minor (2014), Scattered Rhymes (2014), Frame of Mind (2015), Triptych (2015), Lux Tenebris (2016), Anima (2016), Ab intra (2018), Cinco (2019), 6 breaths (2019). She has worked with guest choreographers Stephanie Lake (Elektra, 2014), Jacopo Godani (Raw Models, 2014), Gideon Obarzanek (L'Chaim!, 2014), Andonis Foniadakis (Parenthesis, 2014), Gabrielle Nankivell (Wildabeast, 2014, 2016), Cheng Tsung-lung (Full Moon), Antony Hamilton (Forever & ever, 2018), Melanie Lane (Woof, 2017), Prue Lang (Towards innumerable futures, 2018) and Lauren Langlois ( Creatures 2019).
Holly was named in the 2014 Dance Australia Critics Survey for being a 'Dancer to Watch' in Charmene Yap's 'Do we'. She is now based in Sydney working as a freelance Dancer and Choreographer.
SIGN UP TO OUR NEWSLETTER
Stay up to date with the latest Tanya Pearson Academy, news, events and offers