JULIAN WALLACE
PART TIME STUDENT
"The best part about TPA are the wonderful friends I have made. The teachers are great and fun. I love how the teachers encourage me to do my best."
Julian Wallace Part Time Student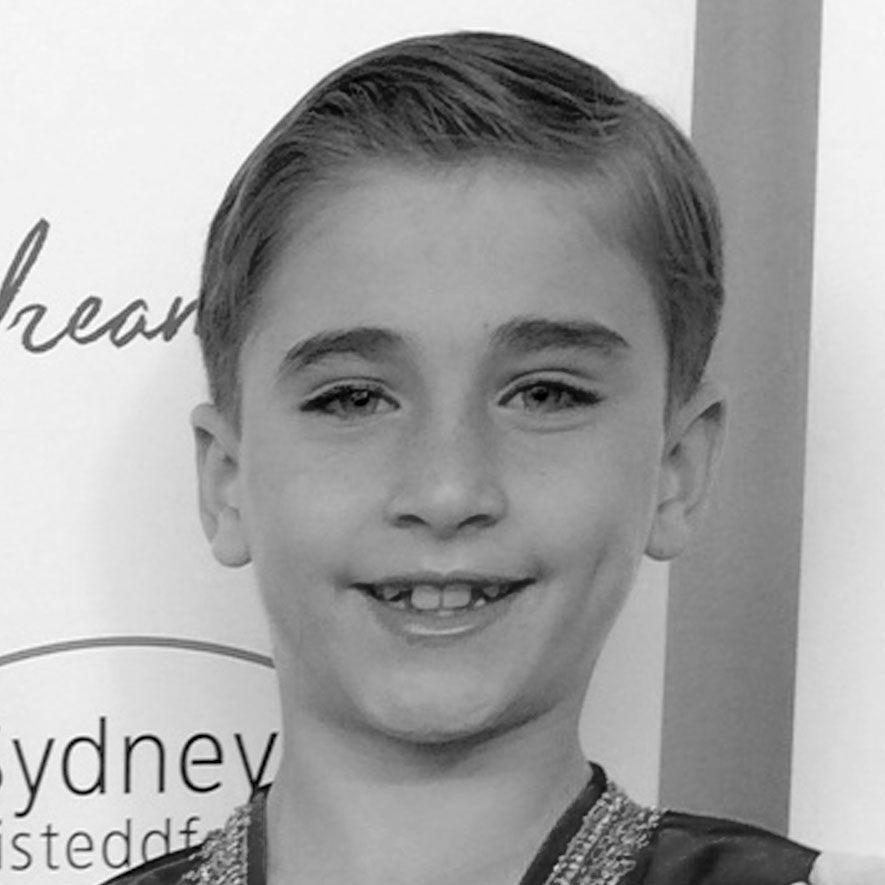 JULIAN WALLACE
Hello, my name is Julian Wallace and I am 9 years old. I Iove dancing and ballet is the best. When I do ballet, I feel happy, excited and my heart is full of joy!
I started ballet when I was 6 years old at TPA in 2015. My mum chose TPA because of the fabulous reputation. TPA was recommended by friends and my best friend already attended TPA.
My program at TPA up until this year was classical ballet, contemporary ballet and eisteddfod rehearsals. I have just added some new classes to my weekly routine – these are PBT and jazz which I love!
The best part about TPA are the wonderful friends I have made. The teachers are great and fun. I love how the teachers encourage me to do my best. My goal for this year in ballet is to do the splits – I can nearly do it.
My biggest inspiration is Audrey Freeman. She attended TPA up until last year when she graduated to the Royal Ballet School. She is extremely friendly and beautiful and does the most amazing ballet.
My ballet performing highlights are being a part of the Sydney City Youth Ballet's The Nutcracker in 2016 as well as performing in the 2018 Sydney Eisteddfod 10yrs & Under Classical Ballet Group which came 2nd Place!
I could spend all day at TPA, I love it so much.
SIGN UP TO OUR NEWSLETTER
Stay up to date with the latest Tanya Pearson Academy, news, events and offers