KIM TRAYNOR
CLASSICAL TEACHER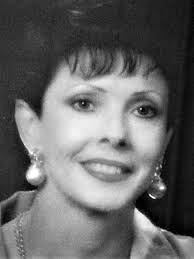 KIM TRAYNOR
Kim Traynor trained at the Scully Borovansky in Sydney, completing her studies at the Royal Ballet School in London.
She then joined the Deutsche Oper am Rhein in Dusseldorf, touring extensively throughout Europe and the Middle East.
Upon her return to Australia, Kim Traynor joined The Australian Ballet. With Kelvin Coe OBE and Miss Donna, Kim Traynor founded the NSW College of Dance, servicing the Dance Community throughout Sydney.
Kim Traynor has been a lecturer in Classical Ballet at the Victorian College of the Arts, teaching both high school and degree courses.
More recently, she has been a freelance teacher and adjudicator of The McDonalds Performing Arts Challenge as well as coaching throughout Sydney and Australia.
Kim Traynor has been a senior faculty member at the Tanya Pearson Classical Coaching Academy for more than 20 years.
SIGN UP TO OUR NEWSLETTER
Stay up to date with the latest Tanya Pearson Academy, news, events and offers