OLIVIA BETTERIDGE
HAMBURG BALLET COMPANY
"Tanya Pearson's allows dancers to have input from a multitude of esteemed teachers. With a regular schedule this allowed me to build a strong and secure 'base' technique. As a student of the Cecchetti method, I was able to continue my training with Valerie Jenkins and Robyn Ross at the TPA studios. I completed my Cecchetti exams along-side my regular classes."
Olivia Betteridge TPA Graduate
"Perhaps the biggest attribute of TPA is the sheer amount of contacts, networks and connections. This gave me the stepping stone I needed to help find my place in the dance world."
Olivia Betteridge TPA Graduate
"I truly believe that there is a place for anyone in the professional world who is willing to work hard and surpass all of their own expectations. A companies assets lie in it's reliable, fast and mentally flexible dancers. To be any of these things can be an advantage in Auditions, rehearsals and especially on stage."
Olivia Betteridge TPA Graduate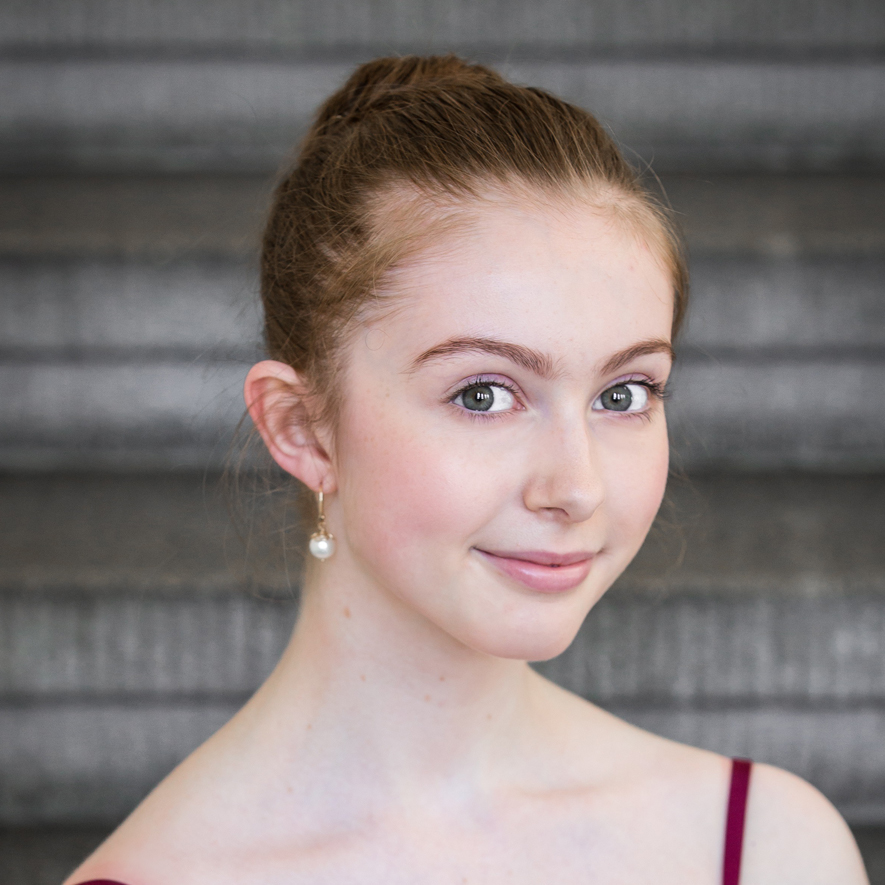 OLIVIA BETTERIDGE
Olivia Betteridge was born in December 1999 in Sydney and grew up dancing in a small local school under the Cecchetti method.
She travelled a long distance daily in order to attend the Tanya Pearson Academy when she wanted to develop her technique to the next level. She commenced full-time training between 2014-2015 during which time she was coached by both Tanya Pearson and Lucinda Dunn.
In February of 2015, Olivia participated in the Prix De Lausanne as a semi finalist and received four scholarships to different international schools. Following the Prix, Olivia commenced the rest of her training at the Hamburg Ballet School-John Neumeier in January 2016 until she graduated in July of 2017. Immediately following her graduation she was offered a contract as an apprentice for the 2017-2018 season and after a successful season was offered a full Corps de Ballet contract.
While studying at the Tanya Pearson Academy Olivia danced in two productions with the Sydney City Youth Ballet in the lead role of Clara in 'The Nutcracker'. Under the guidance of the TPA full-time faculty, Olivia was successful in being selected as a semi-finalist at the Prix de Lausanne, Switzerland.
During her years studying at the Hamburg Ballet School, Olivia worked closely with Kevin Haigen, Marianne Kruse and briefly with John Neumeier to perform the 'Molly pas de deux' in John Neumeier's 'Yondering'. Now with the Hamburg Company, Olivia has had the pleasure of performing in many productions. Some notable roles being; 'Bridesmaids' in 'Don Quixote', 'Scheherazade girl' in 'Nijinsky' , 'School girls' in 'The Little Mermaid' and casted as 'Four cygnets' in 'Swan Lake'
SIGN UP TO OUR NEWSLETTER
Stay up to date with the latest Tanya Pearson Academy, news, events and offers